Autumn Food Trends
It may not seem like summer is approaching its sad close, but the first week of September is nearly behind us. And that means the crisp scent of autumn is starting to caress the air. Do you feel it? Well, maybe you can't quite feel it, but you sure as ever will taste it, as this year's fall trends make their descent on our tables, our bellies, and perhaps most importantly, our Instagram feeds.
From cinnamon buns to edible straws, you're not going to be sorry to see summer go. In fact, these hot flavors and tastes will have you embracing fall in all its festive foliage!
Whiskey's been big for the past few years, and we've seen it locally with the advent of The Malt Gallery, The Cask & Barrel, and several other boutique galleries. It's time to toss out your ice cubes and rinse out that glass though, because you'll want in on this season's "in" beverage: brandy. Produced by distilling wine, brandy contains 35-60% alcohol by volume and is typically consumed after a meal as a digestif. But mixologists are taking the edge off that high concentration of ethanol by doing what they do best: fashioning cocktails. Muddled brandy? Yes, please!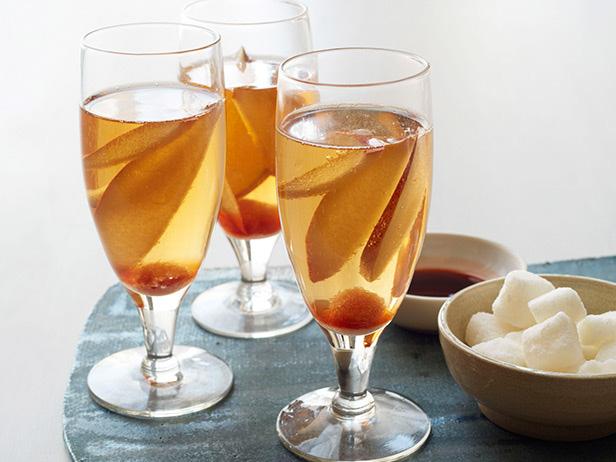 Here's another liquid quencher for you: yerba mate. One of a handful of plants in the world that produces caffeine, the yerba mate herb is prepared as an infusion to create a tea-like beverage, but be certain that it contains no actual tea leaves. Hailing from South America and consumed heavily in countries like Argentina, Paraguay and Uruguay, yerba mate is praised for capturing the energy kick of coffee, the smooth flavor of traditional tea, the healing element of herbal tea, and the euphoric factor of chocolate. That's worth sipping to!
Forget pumpkin spice (sorry Starbucks latte fans!), it's all about cinnamon roll-flavored goodness this fall. We're talking cinnamon-roll pie crusts, cinnamon-roll-scented ice cream, cinnamon-roll donuts, and even giant cinnamon rolls. Kellogg's may have been an early mover years ago with its Cinnabon multigrain cereal, but the world is finally catching up and discovering the genius that is fluffy, pull-apart bread kissed with spice and smothered with glaze.
As environmental consciousness heightens around the world, the risks posed by plastic utensils are becoming cause for consternation. More than 79% of all plastic waste ends up in landfills or gets lodged in nature, regardless of whether you place it in a recycling bin. To raise awareness about the tangible threats of plastic waste, US cities San Francisco and Seattle have banned single-use plastic straws and utensils, as have companies like American Airlines and Starbucks. In their stead, witness the rise of collapsible stainless-steel straws, Prosecco-infused paper straws, and edible pumpkin spice cookie straws – yum!
If you're having trouble keeping up with the surge of new diets out there, here's yet another to add to the list: pegan. You read right. Pegan is Paleo meets vegan and focuses on plant-based foods, good fats, and low carbs. In fact, scratch the surface, and you'll find the pegan diet principles largely resemble those of our Mediterranean diet, with emphasis on whole foods, plants, and minimal chemicals and toxins. But beware: no gluten, no dairy, and limited legumes. Dare we curb our hummus intake? Blasphemy!
Contributed by Danielle Issa from Beirutista.co